Alice's Creations


Hand Knit

- Children's Sweaters, Hats & Mittens
- Adult Socks, Scarves, Mittens & Slippers
- Baby Gift Sets, Sweaters & Hats



Contact info: Alice Evans
(902) 562-4564


---
Betty Bauman

Betty sews a a variety of products made with Cape Breton & Nova Scotia Tartan.

- Tartan Placemats, Hand towels, Tablecloths, Toaster covers
- T-Shirts
- Cabbage Rose scarves






Contact info: Betty Bauman
Home Phone: (902) 842-1461
---
Connie's Crafts
Sewing, Crochet & Knitting
Tablecloths, Towels, Aprons, Baby blankets
Hats, Scarves, Tea cozies,
Pot Holders, Dolls. Doorstops
Cushions covers, Sewing dolls
Air Freshner Dolls
Halloween Crafts
Christmas Crafts

Contact Info: Connie
Phone: (902) 562-1347


Magic Fingers Crafts
Various Nova Scotia & Cape Breton Tartan products.
Cross-stitch bookmarks and Hand knitted items.
Souveniers and Magnets and Paintings.
All made by Ruth
Contact: Ruth
Email:
magicfingerscraf@eastlink.ca
---
Old Meadow Road Crafts
All original design sweaters, shawls and hats
knit by hand the old fashioned way, in top quality yarns.
No two sweaters or shawls are the same, so each is unique.
Contact: Doris Cohen
Email:
doriscohen@hotmail.com
Phone: (902) 756-3246
---
Jane MacIsaac
Porcelain Tartan dolls with Cape Breton, Nova Scotia and Stewart Tartan.
Tartan Scarves in Cape Breton, Nova Scotia, Stewart Black Watch and Canada Maple Leaf.

Contact: Jane MacIsaac
Email: jane01@bell.aliant.net


Winnie Morrison
Tartan scarves, Golf towels, Tartan angels,
Fiddle magnets & Decorations
Jewellery bags, Bottle bags
Knitted scarves - Heavy & dress scarves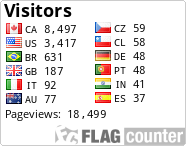 © Copyright 2017 BigFiddleMarket.com All Rights Reserved